Season Passes (Select varieties) on Sale !!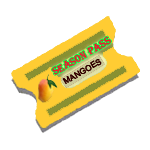 Indian Mango Season Pass
Pakistani Mango Season Pass
Alphonso Mango Season Pass
Langra Chausa Dussehri Mango Season Pass
Banganpali Season Pass
… and more … 
Fresh Indian & Pakistani Mangoes!!
2022 Mango Season Update- May 5, 2022
Alphonso Mangoes:

We had a delayed start for Ratnagiri Alphonso, but is is not coming in full maturity. Devgad Alphonso seems to be on schedule for maturity 3rd week of May. Season started late and is expected to end late as well.

Mancurad and Payri:

Are expected to be available on schedule around May 23.

Banganpalli and Andhra Mangoes

: Season expected to start after May 15- fruit has grown well in size but is taking time to get sweeter. Flowering was delayed this year. All Andhra mangoes will begin only after May 15. Season is also expected to end late, provided early monsoons do not set in.

Himayat and Rasalu:

Expected to be available after May 23.

Mallika, Malgova, Neelam, Totapuri

are expected to start the week of May 23.

Kesar: Gir kesar is expected to likely start first week of May.
Langra, Chausa, Dussehri: Dussehri expected to start 3rd week of June, Langra around end June and Chausa around beginning of July.
Pakistani mangoes: Sindhri is expected to start first week of June, but the season might start a week early. Multani Chausa expected end of June. Ratol, Langra and other varieties are on schedule at present.
Next Day Shipping Option available. Do not take chances with shipping due to higher transit temperatures.

Check website to get updates on shipments.

More than 15 Top Mango varieties planned for this season !!
Shipments for popular varieties fill out fast so order early to secure your box !!
Place your orders online.